Why Image Resolution is Important and How to Increase It
---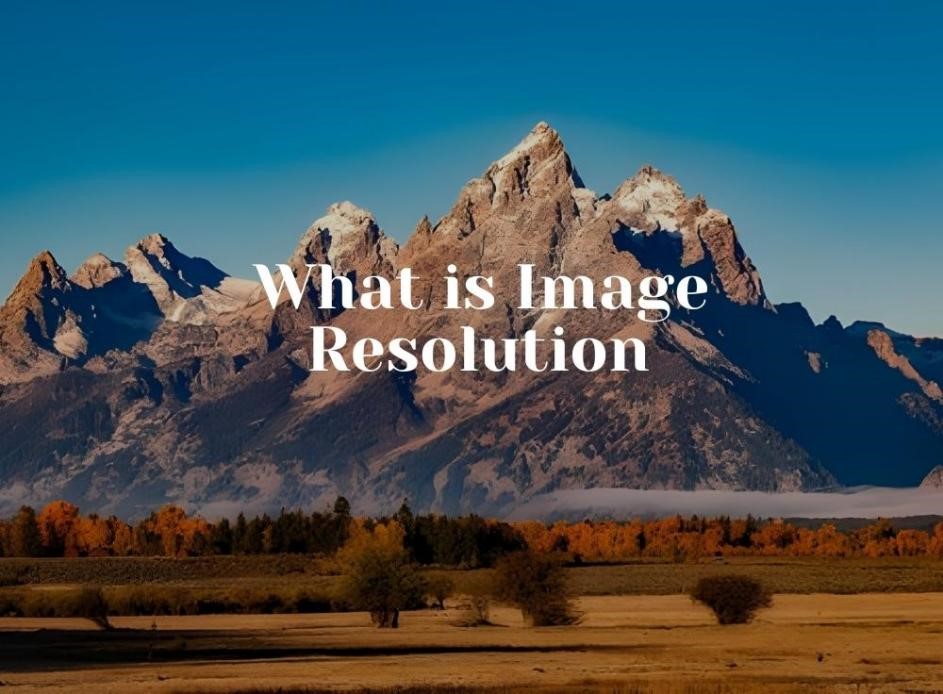 NYC, USA, 18 Dec 2021, ZEXPRWIRE, When you are building a website, you shouldn't use images that are the wrong size. If you use small images, the quality won't be good enough, or the size on the screen will be too small.
Very large images are also a bad idea because they make it take longer for your site to load. If it takes an extra second to load your website, this will cost you more traffic than you think. Someone might hit the back button right away if it is loading a little bit slow.
Google also prefers fast websites, as do other search engines. Web pages that load right away are more likely to be on the first page of results.
Image resizing programs are good for enlarging rather than shrinking images. An image enlarger doesn't merely stretch your image and make it blurry. Instead, it is a sophisticated program that generates a higher-resolution copy of the same image.
What is Image Resolution?
Image resolution is how many dots wide/high an image is. It measures the quality of images and video. Very high resolution is 4K (more than 4000 dots wide), and standard resolution is a little over 1000 dots wide.
Why Increase Image Size
When you use an image enlarging tool, you do not merely stretch the image and lower its quality. Instead, an AI program adds detail to the image, making it look just as good as it did before you increased its size.
How to Increase Image Size Online?
You can increase image size using free image enlarging tools. These are simple, web-based tools that anyone can easily use. Imglarger, Imgupscaler, and Waifu2X are three of the best choices.
Imglarger
AI Image Enlarger is supremely easy to use. You can enlarge an image by up to 800% and end up with a decent quality image at the end. The powerful AI is very good at figuring out where to add detail.
You do need to create an account before using Imglarger, and the paid versions are significantly more powerful than the free version. However, AI is arguably the best on the market.
How to Increase Image Size by Imglarger
1.Drag and drop a small image onto the dropbox on the Imglarger website.
2.Create an account. Paid accounts have more features, but the free version works perfectly well.
3.Decide how much you want to upscale the image. You can choose to enlarge the image to 2x, 4x, or 8x.
4.Click the Start button to let the Imglarger work with the uploaded pictures.
5.Wait for a few seconds, and you can download the photos upscaled.
Imgupscaler
ImgUpscaler is great if you want toupscale cartoon and anime images. The AI is designed to treat these images differently, not edit them the same way it edits photographs. It can also work for enlarging many images at once. This image converter automatically enlarges the uploaded pictures to 4k. The processed image is fine for viewing and printing. It is worth noting that you can upscale up to 10 images with no registration every week.
How to Increase Image Size by Imgupscaler
1) Clickhttps://imgupscaler.com/to explore this powerful photo upscaler.
2) Drag and drop an image onto dropbox (up to 10 images per week for free ).
3) Click the Start button and the website will start the automatic process.
4) Enjoy the image that is upscaled to 4k. Download it with HD quality for sharing.
Waifu2X
Waifu2X lets you increase images up to 10 times the original size. It is so simple that a kid can use it, and it works well for cartoon images.
How to Increase Image Size by Waifu2X
1) Go to Waifu2x by clicking the URL here:https://waifu2x.io/.
2) Drag and drop an image or click the Select Image button to upload the original material.
3) Decide how much you want to enlarge it by choosing Noise Reduction and Scale.
3) Click Convert Now to make your photo enhanced.
4) Preview the effect and download the finished image.
Image Size and Image Resolution FAQ:
1.Why is Resizing Images Important
Resizing images can make your website look better. If the images on your site are of very different sizes for no good reason, that looks amateurish and can cost you traffic and sales. Your website needs a visually appealing design, and that should include your images being of similar size.
When you collect images that you find online, they will vary hugely in size, from larger than the screen to tiny. If you use an image resizing tool, you can shrink the bigger ones and even enlarge the smaller ones.
2.What is the Best Resolution for JPEG
The best resolution for a JPEG on a website is only about72 dots per inch. You need a higher resolution if the image is printed or projected.
3.Benefits of Online Photo Upscalers
Most online image photo upscalers are free or provide a free trial. Photoshop costs more than a little, and free alternatives to photoshop take time to learn. Online image upscalers are easy - just go to the site and click a few buttons.
4.Is Bigger Image Size Better?
Many successful websites use large, impressive, beautiful images. Images can keep people coming back to your website, including large, high-resolution ones.
However, not all of your sites should use big, colorful images that use a lot of memory.Speed is crucial if you want your site to rank high on Google.
Use a mix of web pages that load instantly and web pages that have large images. Keep in mind that a small amount of time makes a big difference. A site that takes a second longer to load is much worse than a search engine algorithm.
Another tip is tomake your images responsiveto changes in screen size. Your site has to work on mobile - you can lose more than half of your traffic if it doesn't work well.
No one likes having to scroll horizontally rather than vertically on a mobile phone or tablet, so you should make sure all of your images scale down for mobile users. Test how your site works on phones, and edit any images that don't stay on the screen.
Conclusion:
Again, you need to pay attention to image size if you want your site to look professional. It will look very amateurish if you upload images of all different sizes without changing their size. You should never stretch a smaller image and then upload it without using an image enlarger program. Stretched images look terrible, properly enlarged images look much better.
Are you still looking for good aternatives to Photoshop to make a small photo larger and clearer? Try all AI image upscalers mentioned in this article, or just pick the one you love most. Get the enhanced photo in simple steps and impress your followers immediately!
Media contact:
Website:https://imglarger.com/
Email:[email protected]
2021/12/18 23:11