Millionaire Fitness Entrepreneur Joins Western Connecticut State University
---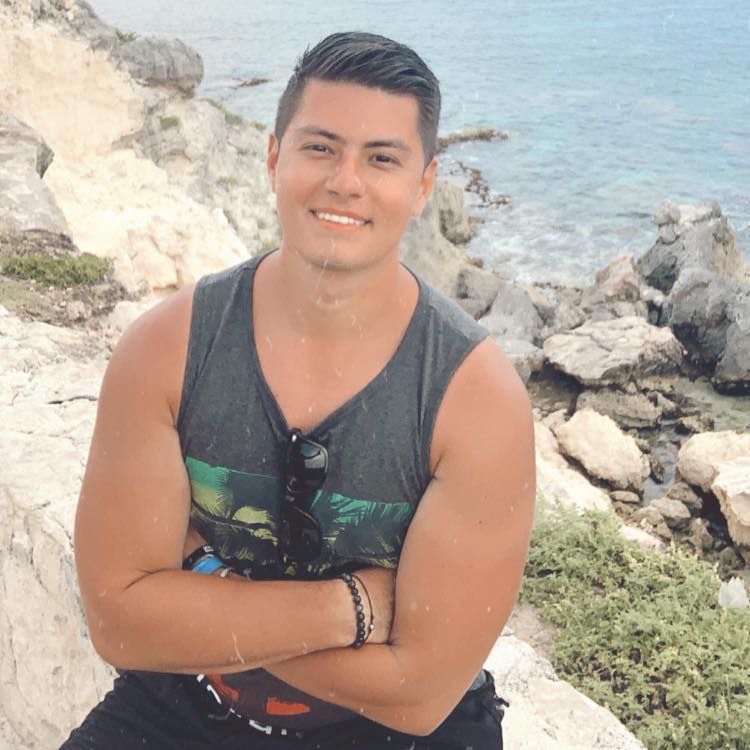 Connecticut, 1 Sep 2021, ZEXPRWIRE, Every year, Western Connecticut State University selects many candidates to help them achieve their dreams and attain a fulfilling career. The university is famous for offering exciting and challenging career opportunities to students and fresh graduates.
This year, the millionaire fitness entrepreneur- Edward Villalobos, often called Teddy, seeks to join the noble institute to study psychology. This young entrepreneur has his business expanded in 13 countries with his business generating over six figures per month at such a young age.
Teddy Villalobos comes from a family that had migrated from Latin America. Right from childhood, the little boy has big dreams. At the age when other children were busy playing, this young entrepreneur had already figured out what he wants to be and how he would do it?
Teddy knew that nothing big could be achieved before the prior training or certification. Before jumping into the market, the young entrepreneur attained the certification of a fitness trainer. After receiving the certificate, he became a personal fitness trainer. Being a personal trainer, Teddy would provide one-on-one fitness programs to his customers. He would also guide and motivate them to achieve their personal fitness goals. This young personal trainer would guide them on how to exercise properly using workouts and specific diet plans.
At the age of 17, when he was studying at Hofstra University, the fitness freak started his business. He started the popular Fitness Bootcamps to train more people and entertain more clients instead of 1 on 1. Though very young, Teddy Villalobos was a dedicated fitness trainer, which made his work and him different from others in the market. His loyal clients helped him grow with positive word of mouth.
Today this young entrepreneur has expanded his Fitness Bootcamp outlets in over 26 different locations across the United States. His entrepreneurship venture is now not limited to the US only- his business has expanded to other parts of the world. "Hard work pays off on day"- that's true.
Teddy is a clever businessman who knows the changing trends of the market. People have tough schedules. They normally do not get enough time to visit a fitness center or a gym regularly. For such clients, he also provides virtual zoom workouts. He is among a few of the fitness trainers who have become digital. Today he runs one of the largest virtual workouts in the US with over 500 participants. The sales of Edward's virtual fitness centers did not even witness a decline in the Covid-19 pandemic.
When people were limited to their homes in a complete or smart lockdown, the young fitness trainer would reach his clients' homes through virtual zoom workouts. He has been publishing his workouts videos on his official Instagram and Facebook accounts to reach his target audience and stay connected with them. It would also feature the reviews of his other clients from multiple locations, which was motivating for other people too. These social media marketing strategies increased his followers.
That's the reason the sales of his business are now extended to many countries worldwide. He recently hit the the top 3% of earners of his health + wellness company.
Recently, Teddy Villalobos has opened up a smoothie shop named "Impact Nutrition" in Union City, New Jersey. This young man knows how to keep people healthy & fit along with bringing in revenues for his businesses. He knows how to keep well-connected with the business and use the brand name- he knows the human psyche!
To further excel in his business and build stronger relations with his clients, the young businessman forwards his admission application to the management of Western Connecticut State University. He seeks to join the psychology department.
Taking in Edward Villalobos in the Western Connecticut State University is a privilege for the university itself. Though the university gives admissions to fresh graduates to build their careers, it shall also provide a platform for already young achievers to polish their skills more and let them shine like a diamond. The story of Teddy Villalobos can be motivating for those who dream big and want to be someone who people in society know.
Instagram: @teddy_villa13
2021/09/02 01:00