5 Best Online Websites to Turn Your Photo to Caricature Effects
---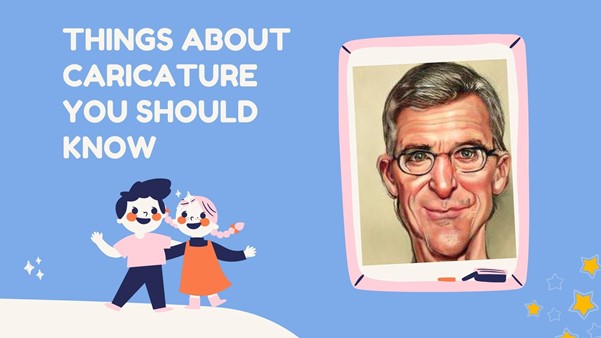 London, United Kingdom, 5 Oct 2021, ZEXPRWIRE, Creating cartoon avatars or turning your social media's profile pictures into a caricature has been trending for quite some time now, and if you haven't hopped on the trend yet because you don't know what tools to go to for cartooning your pictures instantly, then there are five free online converters that you can choose, Unlike some apps available only for mobile devices, the following recommendations don't require the installation and support the conversion anytime and anywhere.
Now check these five websites out to see which one meets your needs perfectly.
1.io
Caricaturer.io is a popular online caricatures maker, supporting for both windows and mac platforms. Based on the advanced face recognition technology, it can scan the face in photo and analyze the facial features quickly. This tool takes only 3 minutes to convert your portrait to cartoon effects with over 60 variations. What's more, depending on the deep AI learning tech and artificial intelligence, this website can produce the amazing exaggerated and distorted effect and to create more fun for users.
To use Caricature.io, you just need a few things to start. The first step is uploading the picture you want to convert. Then click the "Convert" button and wait for the process. Once all effects of your photos are successfully produced, you are able to download the HD quality image with your registered account.
Pros:
A.It's easy to convert your photo into a caricature. Just drag and drop a file onto the website, wait for a while, then download securely.
B.There is an option to share your caricature on various social media platforms.
C.You can easily convert photos on the web.
D.It creates over 60 caricature effects.
E.It doesn't keep users' pictures for privacy.
F: Your images will be kept for 24 hours on this site, thus you have enough time to download them.
Cons:
A.It takes up to five minutes before you get your caricature, which seems like quite a long time.
Caricaturer.io is free to use. First, however, you have to sign up for an account on their website.
2.Befunky
Befunky is an online photo editor that is somewhat similar to Photoshop. You can create photo collages and even make your graphic designs. In addition, there are several tools you can use to edit your photos, such as removing backgrounds and retouching faces and bodies.
Pros:
A.It may be similar to Photoshop, but it is not as complicated.
B.There are free vector graphics and templates you can use for your graphic designs.
Cons:
A.If you want to have a paid account, the site requires credit card information, which you might see as a disadvantage.
B.There is no eraser tool.
Befunky is free to use, but you can opt to have a premium account.
3.Photofunia
Photofunia offers several templates you can use for your pictures, and you can also make photo collages which you can share on your social media.
Pros:
A.There's a desktop version and an app version, which you can download on the App Store for iOS users, and Google Play Store for Android users.
B.There are several online sharing options for various social media platforms.
Cons:
A.You can't use Photofunia without the internet.
B.Photofunia sometimes has problems detecting dark and bright photos.
For an alternative, you can check out Shout The Geek. Photofunia is free to use.
4.Photocartoon.net
Photocartoon.net is a free caricature maker. It turns pictures to caricature, paintings, and cartoons. You can also apply several filters to make your photo even nicer.
Pros:
A.Photocartoon.net is available on desktop and mobile.
B.It's easy to convert your photos. Just upload a photo, convert, then download.
Cons:
A.Some frames can be pretty tacky. If you're looking for professional-looking edges, Photocartoon.net is not the website to use.
Photocartoon.net is free to use. You can also use Avatoon.me as an alternative.
5.Cartoon Pho.to
You can create cartoon and vector photos easily with Cartoon Pho.to. You can even turn yourself into a Simpson or a Disney character easily with its available features.
Pros:
A.This free caricature maker is available as a website and an app.
B.There are several filters available, and all are high resolution.
Cons:
A.There are a lot of ads on both the website and the app, which can be a little distracting.
B.You won't be able to edit other pictures, as Cartoon Pho.to only recognizes portraits.
Cartoon Pho.to is free to use.
Conclusion
Several websites exist to help you turn your pictures into caricatures. More often than not, these free sites have the same features-filters, graphic designs, and vector graphics. However, only a few like caricature.io has more unique areas to explore. A good free caricature maker like this one mentioned has the power of AI that does all the work. You don't have to do each task of converting and applying filters since caricature.io does everything at once.


Media contact:
Address:Moonshine St. 14/05 Light City, London, United Kingdom
Website:https://caricaturer.io/
2021/10/05 23:17