SHOP FLOOR CONTROL SOFTWARE - the future of manufacturing for small companies
---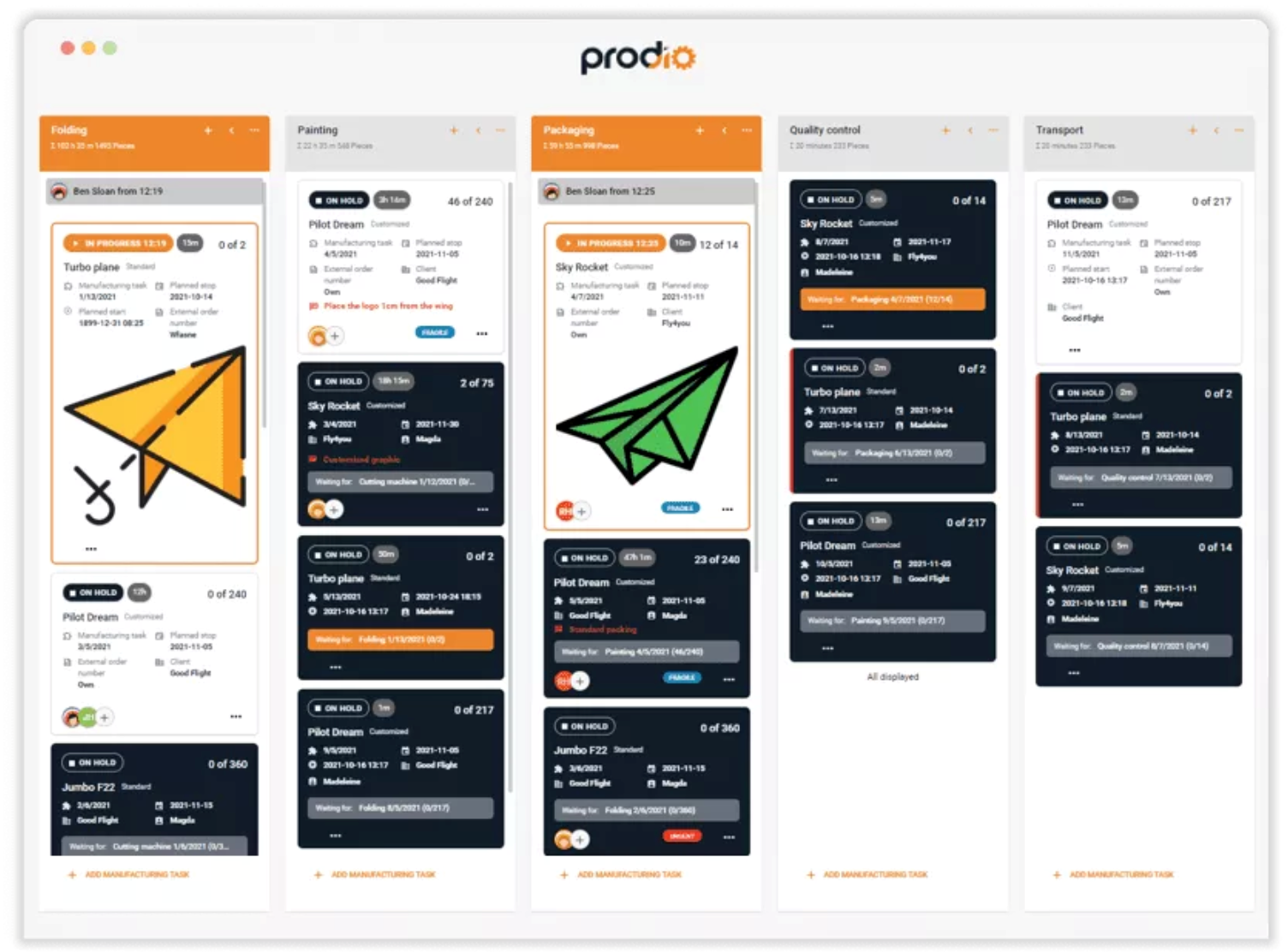 Lahore, Pakistan, 9th April 2022, ZEXPRWIRE, If you are after the spring clean in your workshop, there is no better time than today, especially when you were putting things off, hoping for a more convenient time.
With a plethora of manufacturing businesses appearing every day, each wants a share of the market, companies must be very particular regarding the management of their production processes. Failure to do so can result in clients switching to competitors. On top of that, when your product is faulty or not of satisfactory quality, your customers can ask for a full refund or a replacement. To avoid such situations, manufacturers need to have an accurate real-time view of what's happening in their workshop. Savvy manufacturers have already implemented online shop floor control software from Prodio to help them make informed decisions regarding everything happening across their operations. Side effect: they maintained a competitive advantage in the market and were able to expand.
What is a shop floor control system?
Shop floor control is a system with methods and tools used to track, schedule, and report the progress of the work in a manufacturing unit.
The better the shop floor control is, the better the inventory and operations management. But, as we know, the performance of a manufacturing company depends significantly on an accurate picture of what is happening on the production floor.
That is why, when the company implements shop floor control systems correctly, they're bound to improve production efficiency, employee morale, and order fulfillment. And by extension, this will result in better customer satisfaction.
Benefits of Shop Floor Control System
These are the essential benefits of shop floor control software:
1.It is paperless.
For many years managers had to manually keep tabs on shop floor activities, tracking production batches only with the help of a notebook. Other methods were too expensive hence available only for the big players. The process was mundane, mistakes prone and time-consuming. Sometimes a company had to hire full-time employees only to execute these tasks. In addition, old fashioned methods didn't provide the data-backed insights needed to manage the production process. Unfortunately, today many companies still run on pen and paper. On the other hand, digital shop floor systems automatically capture, process, and store data, eliminating costly document management.
2.It provides total visibility of what happens on the shop floor.
Business manufacturing software creates a transparent and open communication channel from the shop floor to the home office. Advanced shop floor control systems ensure efficiency by connecting departments across the manufacture and streamlining communication so everyone in the company is on the same page. In addition, managers have instant access to general production status information, allowing them to provide timely support to individuals on the production floor.
The right software facilitates monitoring a complete range of operations and activities on the shop floor. In addition, staff members are alerted regarding any upcoming problem beforehand to limit or eliminate mistakes and save precious time.
3.It provides real-time data, which is quantifiable and cut costs.
Supervisors know precisely what's happening at a specific time, which allows them to respond more quickly to problems. And with such reliable information, decision-makers can optimise the production process as they see fit, resulting in many benefits to the business, preventing overdue orders and bottlenecks. Shop floor control software helps to eliminate the errors in calculations of machine time, man-hours, worker payrolls and much more.
4.It boosts workers' productivity.
With little shop floor control, managers often have to wait until the end of a shift to receive information about work orders and productivity. As a result, the data collected is usually no longer helpful for supervisors. When you use a manufacturing control system, it is easier to give workers feedback, make real-time decisions and proactively track and influence production.
One of the goals of a small manufacturing business owner is to motivate employees to stay on the job. This is not an easy task, but creating a high level of employee motivation in a production environment offers several advantages. It increases the number of goods produced, minimises downtime and reduces the frequency of quality control issues. Motivated workers tend to display fewer disciplinary problems. As a result, they are more likely to stay with a company over the long term.
There are numerous benefits to implementing smart shop floor control software, such as Prodio. Therefore, it's prudent for companies across manufacturing industries to adopt modern shop floor control systems to ensure that they can effectively manage their workshops operations, grow and stay ahead of competitors.
Media contact:
Website:https://zayandigitalmarketing.com/
Email:[email protected]
Address: Lahore, Pakistan
2022/04/10 00:38