5 Transformational Benefits of a Virtual CFO
---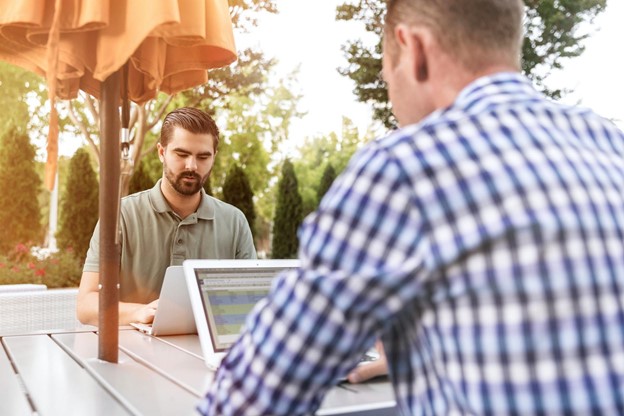 Australia, 1 Oct 2021, ZEXPRWIRE, Most companies, especially corporations, need a CFO (chief finance officer) to run the financial side of a business. The benefits of having a CFO in a company are endless, especially for large enterprises since the financials tend to get more complex.
Max Funding's small business finance manager, Shane Perry, explains," Due to digital transformation, CFOs have turned to virtual platforms - offering their services to various clients instead of staying in one company. Having a virtual CFO offers multiple benefits that are lacking in a traditional arrangement."
Through a virtual CFO, strategies, insight and opportunities are remotely provided for the business. Moreover, there is much room for flexibility when a business--whether they want to scale up or down.
More Financial Flexibility
A virtual CFO proves to be more practical and flexible than hiring a full-time employee. Top of the line virtual CFOs have a variety of skills that can be customised based on your needs. You only need to pay for what is needed and not a whole array of services where some may be irrelevant. Aside from this, there is no need to invest in training, equipment, space, health care, etc., for the virtual CFO Australia.
An Increase in Productivity
By having a virtual CFO, stakeholders are allowed to focus on their jobs without the need to assign multiple responsibilities to one employee, which may cause exhaustion. Through a specialised virtual CFO, the client may entrust them solely regarding financial matters. The virtual CFO won't be distracted by non-core tasks.
Greater Understanding of Cash Flow
The cash flow within an organisation is an integral part of business survival and growth. Without a proper understanding of the current financial disposition of the company, the business may plummet. By outsourcing financial management, you'll be able to work with an execution-focused financial expert.
Gives Insight for Future Financial Decisions
Without an eye on the financial situation of a business, stakeholders may lose track of income, profit and expenses, which drive the business forward. However, with a virtual CFO, one is given an eagle's eye on their business financials. Through financial projections, actionable insights, and accurate reporting made by the virtual CFO, you can make an informed decision faster.
Provides Advice for the Growth of the Business
A virtual CFO's job is not only limited to the financials of the business. They can also review the accounting systems and operational processes, ensuring your business is operating as efficiently and effectively as possible. The reason why virtual CFOs are also involved in the operations of a company is that if other functions are not productive and efficient, then the financials will also suffer. Therefore, to prevent this from happening, virtual CFO can also make recommendations.
Outsourced CFOs accommodate all business sizes, from startups to multinational enterprises. They offer an extended level of flexibility and productivity at a more economical arrangement. You can access specific strong commercial and financial support without the need for drastic business alterations.
Media details:
Name: Shane Perry
Phone: 1300 411 411
Email: [email protected]
Country: Australia
Company: Max Funding
2021/10/01 23:03