The Impact of the CoViD-19 Pandemic on Digital Payments
---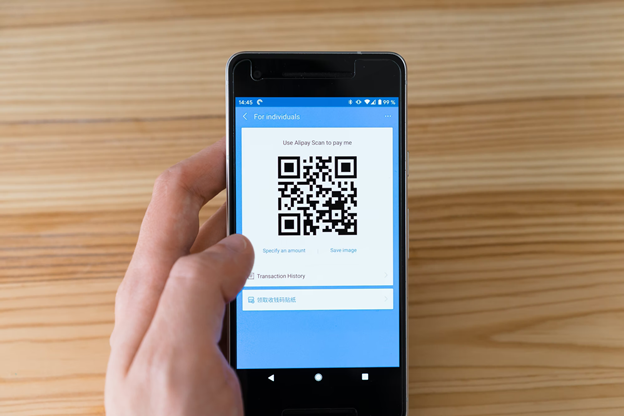 Klodzka, Poland, 22 Sep 2021, ZEXPRWIRE, The CoViD-19 pandemic drove digital markets to the forefront of retail. Due to movement restriction measures, entrepreneurs relied on online transactions for profits.
The pandemic-fueled growth of e-commerce also boosted digital financial services offerings. Because of these services, businesses of all sizes learned to adapt to the new digital era of retail.
So, read on below to see how the pandemic affected the use of online payments. See how it can help business owners recover losses and gain profits.
Digital Payments in the Pandemic
In 2020, governments put lockdown restrictions in place after the COVID-19 outbreak. This challenged the resolution of economies and the way entrepreneurs did their business.
Online payment was already popular before the pandemic. But, when the lockdowns began, it became even more prominent around the world.
The global transaction value of online payments reached $5.2B in 2020. Sixty-three percent of this total digital payment transaction value was from digital commerce.
Non-financial companies offered point-of-sale services, like digital payments, credit, and insurance. Entrepreneurs call this trend "embedded finance."
This trend provided small and medium-sized enterprises with access to online financial services. This helped boost online transactions worldwide.
In the US alone, 31 percent of customers ordered restaurant takeout online. Meanwhile, 27 percent bought hygiene products and 26 percent bought clothes online.
Twenty-four percent of US buyers ordered food and beverages online. Meanwhile, 21 percent of customers bought health products.
Fifty-five percent of American consumers used credit cards for online transactions.
Also, 27 percent of US consumers used online payment gateways. Twenty-five percent of customers used direct debit for their online purchases.
How Online Payments Helped Businesses Amid the Pandemic
"Accepting online payments is beneficial in several ways, both for you and your customers. It eliminates the need to worry about getting paid on time and collect on outstanding invoices" said Britni Babington, Relationships Manager at Heritage Bank.
This statement shows how adopting online payments is critical in economic recovery. Business owners will miss out if they do not heed this crucial development.
See, online payments are beneficial because it provides entrepreneurs with more control. Online payment gateways have flexible and convenient features designed to streamline transactions.
With online payments, entrepreneurs can manage their finances from a digital platform.
Online payment gateways provide merchants with access to payment data. This information can help them study payments and improve transparency. It can also impact their financial decisions.
Meanwhile, customers can pay for products and services using their phones. They can even plan payments to go through on scheduled dates.
They also enable quicker processing of payments. This, as current online payment solutions connect businesses with their financial institutions.
These payment gateways also connect a merchant's bank to a customer's bank.
The faster these payments occur, the easier it will be for entrepreneurs to do business every day. This helps streamline processes and improve cash flow. This also promotes a better experience for customers and employees.
Another benefit of using online payments is security.
It's a common misconception that checks are more secure than digital payments. Using checks is risky because all sensitive information is on the check.
This means that in the wrong hands, checks could be tools for fraud.
In contrast, online payments don't share sensitive information. This can reduce the risk of fraudulence.
During the pandemic, online payments also reduced the risk of exposure for many consumers.
A consumer's everyday life involves touchpoints that increase the chance of CoViD-19 exposure. These touchpoints include paying in cash, receiving checks, and going to the bank.
These put people at risk of coming into contact with a CoViD-19 carrier. Not to mention that paper checks are also vulnerable to fraud or loss.
Adopting online payment solutions can address these issues for businesses. With online transactions, consumers don't have to go to the bank. They also remove time-consuming manual processes.
Businesses using online payments can also allow some employees to work from home. Remote work can reduce physical interactions, lowering the risk of exposure.
Online payments can also help businesses to stay afloat even amid the pandemic.
With lockdown restrictions in place, some businesses with physical stores struggled. With no customers coming in, it can be a challenge to keep a stable revenue.
But, with online payment solutions, merchants can keep doing business online.
Entrepreneurs can make online stores where people can buy products even from home.
Doing this can provide merchants with stable revenue. They can use online marketing strategies to boost profits even during the pandemic.
Today, the online payment industry is experiencing security improvements. The adoption of biometrics is enabling fast and frictionless online transactions.
As such, online merchants must take advantage of the growth of digital markets in the past year. They must adopt new technologies to remain competitive in the e-commerce markets.
They can achieve this by investing in IoT, virtual assistants, and smartphone apps. These can give them the edge to stay competitive while gaining profits.
But, flexibility, speed, and convenience should also be merchants' top priorities. These can help them meet the unique needs of modern consumers amid the pandemic.
Media details:
Karolina Starzewska
Mediaplacing
NIP:PL9222613096
ul. Adama Mickiewicza 8
57-500 Bystrzyca Klodzka
Poland
2021/09/23 00:45