Reddocoin launches revolutionary integrative blockchain solution for dropshipping business
---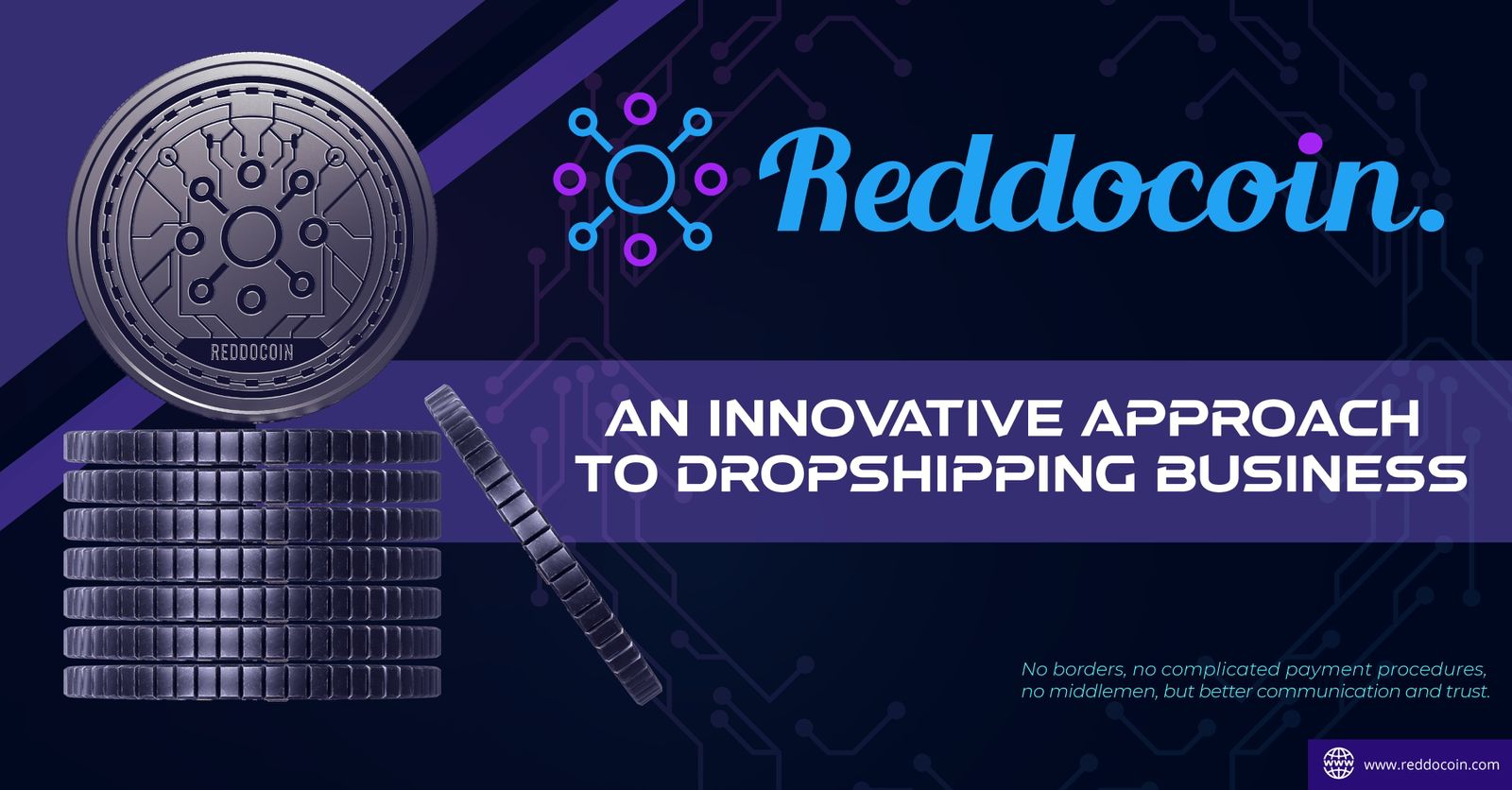 Brooklyn, New York, 27 Sep 2021, ZEXPRWIRE, Reddo Technology, a provider of integrated blockchain solutions for B2B and B2C dropshipping businesses, has commenced operations.
Reddocoin, which was founded by Anzor Nishnianidze and Beka Natmeladye, wants to change the current picture of dropshipping business by introducing a revolutionary industry-leading approach. The startup, according to its whitepaper, aims to support businesses, particularly those with low start-up costs, in scaling at a worldwide level.
It is outdated news that one of the problems that has plagued the e-commerce industry as a whole over the years is the lengthy process of shipping goods to customers. However, by combining blockchain technology, artificial intelligence (AI), and software development expertise, Reddo technology will automate the entire process of dropshipping businesses, while managing their time-consuming duties.
"We've been watching the e-commerce sector closely, and practically everything has stayed obsolete except for the arrival of robotic stock-keeping and delivery which are mostly employed by giant players. On the other hand, one of the industry's key pain points, the lengthened delivery process, has been overlooked until today, that we're launching an on-demand and sustainable solution for all parties involved," Beka Natmeladze, Chairman of Reddocoin said.
The Reddo technology is built such that businesses can integrate the solution on their website, or in other cases, provides businesses with ready-to-use e-commerce websites with different theme choices. Unlike building from scratch, Reddo built the solution in a way that business owners have access to the admin panel where they can manage the look and feel of their website i.e, add a new logo, change color theme, switch between beautiful fonts, and so on.
" After the retailer chooses niche, our innovative thinking real time saving bot scrapes the web and automatically detects high profitable best-selling products worldwide. (1) Filters products by growth rate, price and order volume, (2) collects all selected items in Reddo centralized system and (3) imports them to the matching categories on retailer's online store. Dropshipper has an ability to choose the domestic suppliers for the fast shipping or choose the suppliers worldwide.
Our real time saving bot is more efficient then the group of personal searching assistants and category managers, " Anzor Nishnianidze, CTO of Reddocoin said.
Ultimately, the core purpose of Reddo's decentralized system is to eliminate intermediary, as well as other time-consuming activities encountered during the typical dropshipping process. Notably, by integrating Reddo's system, business owners are able to take off the burden of inventory management, and end-to-end delivery management.
Additionally, because Reddo technology is built on blockchain, it further made cross-border payment much easier for partnersi.e, business owners, as they are enabled to accept cryptocurrency payments by default. And by extension, Reddo's system fortifies the entire dropshipping system which also becomes hack-proof and modeled for self-execution.
"Forget all your time-consuming duties and boost your dropshipping business with Reddo. You run ads, we power your store," Beka Natmeladze further added while addressing potential stakeholders which include B2Bs, and B2Cs alike.
Reddocoin announced ICO rounds which begins on September 7 and end on November 10. Starting price of Reddo token on Preale is $0.34, accepted currencies BNB and ETH.
Reddocoin is BEP20 deployed on Binance Smart Chain token with the maximum supply of 350,000,000. Company has declared that Reddocoin initial price at exchanges will begin from $0.60. Reddocoin gives opportunity to everyoneto join this revolutionary project and gain tangible income with the participation in Reddo ICO campaign.
https://www.crunchbase.com/organization/reddocoin
https://www.linkedin.com/company/reddocoin
2021/09/28 01:06