Pat Mazza: "Stop Aiming For $1 Million When You Can Have $10 Million?"
---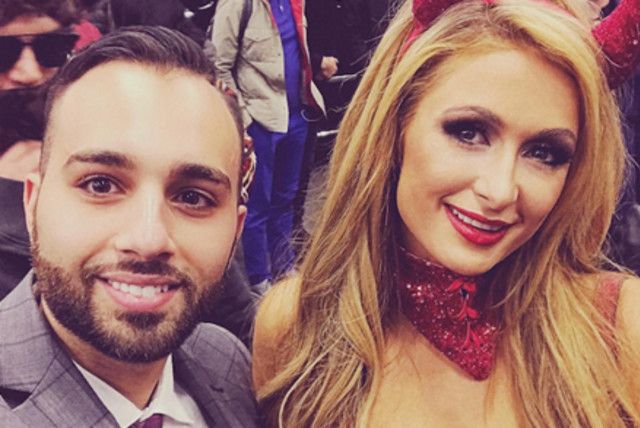 Canada, 30 Sep 2021, ZEXPRWIRE,
What is the reason why most people and businesses fail?
Pat Mazza states, "In my experience most people don't accomplish their goals because they set goals that are too small. Think about it. Would you be more fired up each day if you were aiming to make 10 million dollars or 1 million dollars? The main cause of failure is falling into a comfort zone and conformity. Most individuals and businesses fail due to thinking, acting and aiming too small.
What is the key to success from your experience?
Attitude. Attitude is the key to everything in life. A few more keys that are vital are creativity, confidence, integrity and unwavering faith. It easier than ever to succeed today. Knowledge is more available than any other time in history. Anyone can start a business with a cell phone today. We have the internet which allows us to have an infinite reach with the right strategies. You don't need a large amount capital to build a business. You need good people and the right attitude, not dead presidents. Money is made by networking and working with the right set of individuals. "Your network is your network" - Pat Mazza.
What is your advice for someone starting from scratch?
Spend the majority of your time on creating new income. For example, if you are making $50,000 a year today, focus on creating multiple sources of income. Find a way to make 60, then 80, then 100,000. As the ball rolls and you create new income streams it has a compounding effect. You need to focus most of your time on getting new clients and growing your business. However, the above statement references an opinion and is for information purposes only. It is not intended to be investment advice. Seek a duly licensed professional for investment advice.
What is your take on learning from failure?
I always learn from my mistakes. If I do not achieve the outcome I want, I learn from it and pivot. Having said that, I try my best not to learn from my own mistakes. I try learn from the mistakes of others. That doesn't mean I don't make mistakes, I'm human. Mistakes are costly and I would rather learn from the mistakes of others.
This is certainly a unique approach that Pat Mazza takes.
What is your major long term goal?
My long term goal is to be of service to as many people as possible. That's why I started the online platform @ThePatMazza. I want to leave the world a better place than I found it. I feel like it's my lifes purpose to help GenZ and Millennials learn how to live the life of their dreams. It's through being of service to others that I get the greatest deal of fulfilment personally.
Pat, who are your biggest influences?
This is a hard one to answer. I would have to say Wayne Dyer, Tony Robbins and Eckhart Tolle. All for different reasons. I can't really name one. I've read hundreds of books and applied them in my life taking nuggets from different sources to develop my own way of thinking and living. I love attending personal development seminars and networking events to meet like minded individuals. I think networking is the biggest key to success other than attitude.
Disclaimer: The interviewee is not an investment advisor and is not soliciting investments. The above interview references an opinion and is for information purposes only. It is not intended to be investment advice. Seek a duly licensed professional for investment advice.
Media Contact:
Pat Mazza
Email: [email protected]
Canada
2021/10/01 01:13