EagleEye Token Automates Security Auditing on the Binance SmartChain.
---
Security issues and malicious actors continue to plague Binance's smart contract platform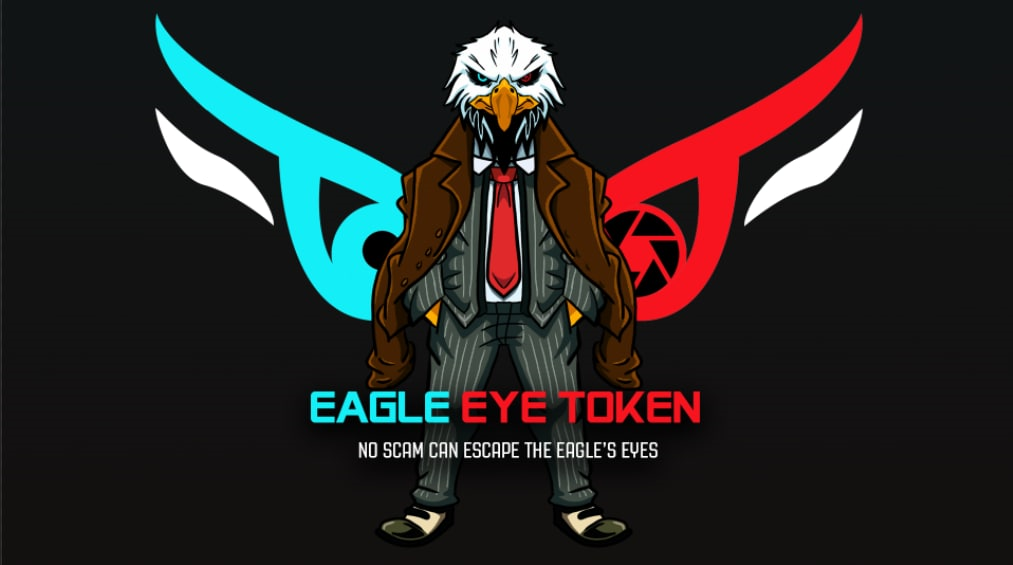 Ontario, Canada, 24th Dec 2021, ZEXPRWIRE, EagleEye Token has developed a suite of free-to-use tools to enhance security on the Binance smartchain while providing rewards for holders. These tools were designed to combat the influx of malicious actors and fraudulent contracts on the BSC. The team at EagleEye Token aims to be the premiere provider of security on the platform.
Despite public perception that cryptocurrency has steep learning curves and complex systems, industry leaders have simplified the space for the average user. Unfortunately, this lowered barrier of entry has also made room for malicious actors and fraudulent products. To combat this trend, the EagleEye Token team has released an innovative contract verification system. The fully autonomous bot allows users to query token contracts on the Binance smartchain, generating a brief report on any issues found.
The Binance smartchain revolutionized smart contracts, allowing projects to launch at low cost while maintaining a robust backend framework. The platform's efficiency allowed for unique tokenomics, helping to create the decentralized finance, or DeFi, subsector of the industry. Even so, that ease of operation created an underbelly of contracts driven by a variety of devious mechanics to extract user funds, including:
A contract that allows users to buy the token but does not allow sales. This creates the illusion of a rapidly expanding token price, enticing further investment. These contracts place the owner's wallet address on a whitelist, allowing them to extract invested funds.
Several projects on the Binance smartchain produce 'reflections,' or rewards for users that hold their token. Siphoning uses this mechanism to mask a direct transfer of funds from each transaction to the contract owner.
The most egregious issue on the Binance smartchain, rug pulls either mask liquidity locks or include a feature to bypass them. After accumulating an initial investment from new users, the owner extracts all liquidity – pulling the rug out from under their investors.
Binance explicitly stated that they would not be preventing these issues. Rather, they will focus solely on maintaining and upgrading the smartchain – forcing users to fend for themselves. This security vacuum encouraged the EagleEye team to create a suite of tools that helps users to identify and avoid 'scam' contracts.
The EagleEye Token team believes that combatting projects that act in bad faith is the responsibility of all users within the cryptocurrency sphere. By creating automated tools for this purpose, they've made the first step towards resolving the problem entirely.
About EagleEye Token
EagleEye Token has launched a suite of free-to-use tools designed to provide enhanced security on the Binance smartchain. The team at EagleEye token believes that security on the Binance smartchain depends on empowering individual investors to make more informed decisions. Unlike other verification tools, the EagleEye Token products are freely available to the public and not gated behind holding the token.
Media Contact
Website: https://www.eagleeyetoken.com/
Contact: Adam Stone
Email: [email protected]
2021/12/24 23:28