Spenmo: Scaling Up, Guiding Singapore to its Cashless Future
---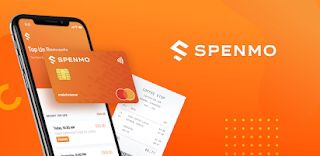 Singapore, 17th Nov 2021, ZEXPRWIRE, Last month, Spenmo raised a $34 million Series A investment round led by Insight Partners. Some companies involved were Alpha JWC, Lee Fixel's Addition, and Operator Partners. Other participating companies were Broadhaven and Commerce Ventures. Rebecca Liu-Doyle from Insight Partners will join the board of directors.
Spenmo is a Singaporean company providing smooth payment systems for businesses and individuals. After its startup in 2019, it continued to thrive and expanded across the ASEAN region. It may be a newbie, but it ensures that transactions are secure and more efficient.
It aims to grow its flagship products like smart corporate cards and VCCs (virtual credit cards). Its automated bill payment system promises more convenience to its customers. Given this, over 20 million small and medium businesses in the region will reap its rewards. These are highly dependent on spreadsheets and other manual finance solutions. With this Series A investment round, companies may save 50 hours and $10,000 every month.
Finance and accounts payables have always been considered for back-office functions. While it seems that they don't deserve any attention, Spenmo thinks otherwise. According to its CEO, they aim to give back 10 billion man-hours annually. Hence, it may help finance teams across the region.
The Cashless Journey of Singapore
Long before the CoViD-19 pandemic, Singapore has already started shifting to cashless transactions. In 2013, it was one of the fastest countries advancing to a cashless society. With 69% of consumer spending through e-payments, it surpassed the global average of 66%. Along with this major milestone are Korea with 70% and Japan with 62%.
From 2015 to 2016, Singapore lagged behind other city-states in the region. In a study commissioned by the Monetary Authority of Singapore, cash transactions rebounded. It was found that cash payments in 2015 reached 60% on average. The highest percentages were in wet markets and small shops with over 80%.
But from 2017 to 2019, it became aggressive as e-payments once again dominated payment systems. Also, the e-payment revolution took place globally. In the same year, Spenmo joined the uptrend. E-wallet users more than quadrupled from 500 million to 2.1 billion. The acceleration was most visible in some regions, with 82% of global e-wallet users.
At the height of the pandemic In 2020, Singapore's move to a cashless society sped up. In the first three months, about 100,000 residents started online spending for the first time. Food deliveries and e-commerce grew by 40% and 36%, respectively. Meanwhile, the 44% increase in cashless shopping was pointed towards prepaid and VCCs.
It is no wonder that e-commerce and e-payments were both on the rise. Aside from prepaid and virtual cards, online wallets were hyped up. Consumer electronics took the largest share with 17%, followed by clothes with 16%. Groceries, household goods, and health and beauty products were also in demand.
With regards to payment methods, e-payment dominance became more apparent. This led to a substantial drop in the cash-to-e-payment ratio to 17%. Likewise, cheque-to-e-payment volume plummeted to 12%. But, it does not intend to rely solely on it amidst the accelerated e-payment adoption.
The Cashless Future of Singapore and the ASEAN Region
Virtual credit cards and corporate cards are a staple for businesses and individuals. About 90% of Singaporeans have debit and credit cards. Now, the path to its goal is shortened with Spenmo's response to the changing payment systems. Moreso, the Association of Banks and the government are working together towards it.
More secure cards and e-payment methods are targeted as cashless transactions increase. With Spenmo virtual credit cards, payments are more secure since codes can only be used once. Individuals and businesses can use it online or in stores that accept e-payments. Meanwhile, corporate cards can help track business expenses like travel and other purchases.
As such, Spenmo's investment round with Insight Partners is timely and relevant. The primary contributors were the pandemic impact and the easing of payment barriers. Several studies project that 84% of the ASEAN population will have cards and e-wallets in 2025. Also, 74% of surveyed merchants in the region are open to accepting e-payments.
The Rise of the Cryptocurrency Market in Singapore
Despite its small population, Singapore is hailed as the new crypto market hub. With over 500,000 cryptocurrency users, they account for 9.40% of the country's total population. Although it only comprises 2.40% of the ASEAN users, the proportion shows it is the most active in the region.
Government regulations and tax laws are crypto-friendly. Several government institutions accept Ethereum contracts for digital certificates. Government support for digital ledgers empowers crypto exchanges and other entities. Also, consumer protection and anti-money laundering efforts are visible.
Moreso, the financial markets of Singapore are more flexible with robust growth. A recent survey shows that 67% of the respondents increased their crypto investments. Almost 80% hold Ethereum, followed by Bitcoin and Cardano with 69% and 40%, respectively.
The rise in the crypto market makes the payment and investment systems more diverse. As such, the move of Spenmo remains in line with the current trend in Singapore's financial system. As more stores become open to digital currencies, cashless transactions will increase further. Businesses and individuals will have more options for security and convenience.
Media contact:
Name: Eunice Dauz
Email: [email protected]
Phone: +65 8780 9517
Address:20 Anson Rd, #11-01, Singapore 079912
2021/11/18 00:37